Process fax, email and EDI orders electronically.
Sales order management is tied to customer service and supply chain success. Any loose ends and the whole thing can unravel. That's where Esker comes in. With our automated order management system, users can process, track and archive any order or claim electronically all through one secure, centralized platform.
Rounded image:

Sub text:

thanks to Artificial Intelligence (AI) replacing manual data entry

Rounded image:

Sub text:

for your most strategic team members & customers

Rounded image:

Sub text:

through intelligent dashboards displaying customized KPIs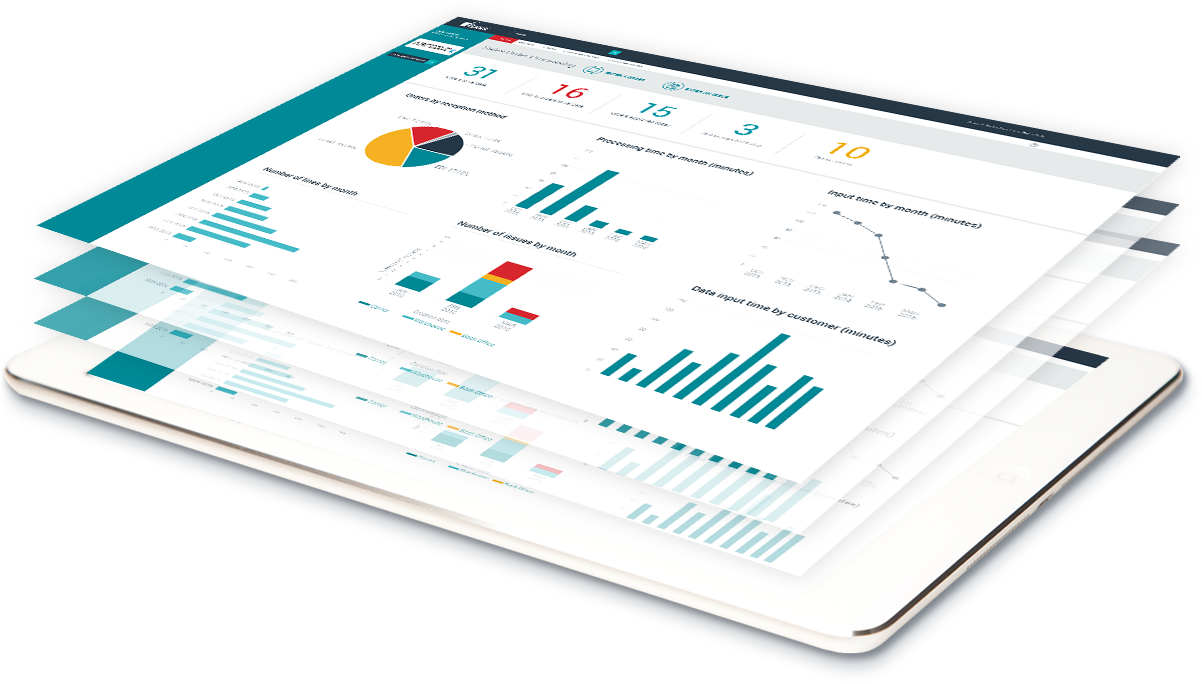 Case study

​
Moen cut its order processing time by 50% (4.5 to 2.5 minutes).
BY 50%
"With Esker, it doesn't matter how we receive orders anymore. They all come through one point of contact and flow into SAP. It's that simple."
Karen Rechenbach, customer service business support leader
Critical metrics have nowhere to hide.
Urgent orders. Number of orders needing to ship. Top-selling products. Performance of individual team members. Ever wonder what metrics you're missing out on? With Esker's intelligent dashboards, every user — even those on the go — can access pertinent order information at the click of a button.
For compliance purposes, Esker also keeps a complete audit trail of every sales order processing touch point, shedding light into who did what, when and where so users always know that the proper checks and validations took place.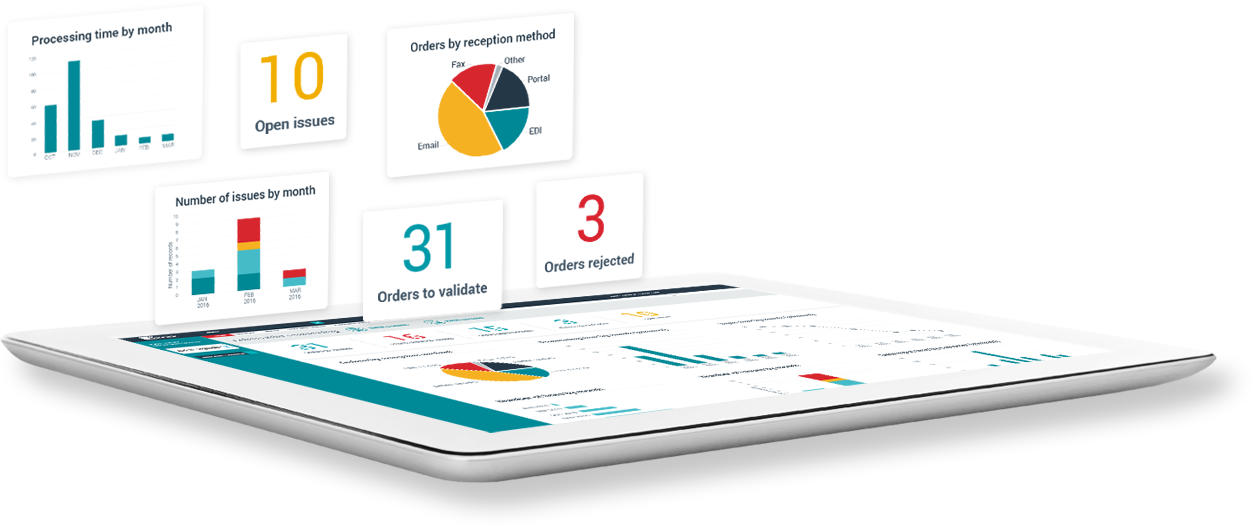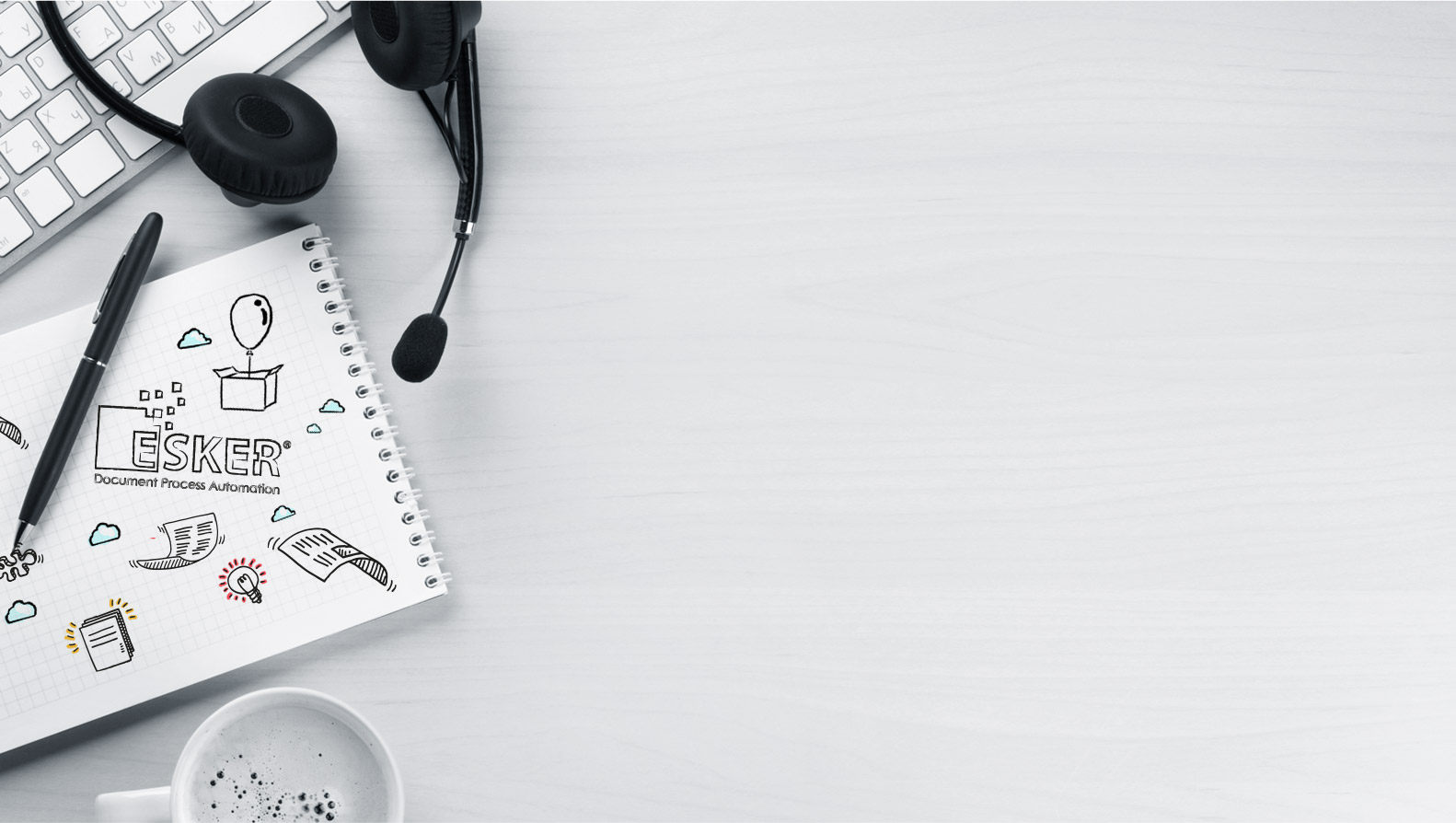 Let your customer service team shine. 
Customer service can be a stressful, thankless department. Be the hero your team (and customers) need with Esker's Order Management solution. With an easy-to-user interface, customizable dashboards and self-service portal, customer service leaders can:
Eliminate backlogs from one day to the next
Expedite CSR productivity via automatic verifications
Allow CSRs to quickly and easily handle claims management
Free up time for upselling and more strategic activities
Create a happier, more fulfilling team environment 
Customer Service Workbook
How Machine-Learning Solutions Drive Order Management Excellence

The cure-all for downstream drama
Order processing extends beyond just customer service, of course. Errors at the order entry level can set a company back months and potentially millions in sales. It's why order management excellence equals cash to everyone from supply chain leaders, controllers and credit managers.
With Esker's machine learning technology, companies can nip any downstream O2C drama in the bud by addressing the source of the problem — order entry. Speed? Check. Accuracy? 100%. Full transparency? No doubt about it. When it comes to truly collaborative solution, Esker has you covered.
Elevate your EDI performance.
In theory, EDI order processing should be perfect — it isn't. Exceptions due to obsolete part numbers, inconsistent quantities and low visibility are all-too common. Esker fixes these issues by turning a machine-readable order into a human-readable version, allowing CSRs to handle EDI exceptions with the same business rules used for email or fax orders. Esker electronically processes orders using IDoc, X12 and EDIFACT standard formats by:
Centralizing all orders (including EDI) in one location
Applying the same business rules to all orders (including EDI)
Transforming EDI flat file data into an easy-to-read PDF
Eliminating the need for IT support
Transform Customer Service and Operations

Through Order Automation

Building a Business Case for Order Processing Automation

How to Propel Your Project to the Top of the List

Aligning People, Process & Technology

An Action-Plan for Customer Service Excellence

The Total Economic Impact of Esker's Order Processing...

A Commissioned Study Conducted by Forrester Consulting
Ask us anything.
Have a question about order management automation? Shoot us a message and
one of our non-robot experts will give you an answer as soon as humanly possible.