AI-Powered Order Data Capture
Extracting key data from customer orders with super-human speed & accuracy

Esker's experience & results
Through Esker's Order Management software solution:
91.49%

data entry reduced
last month

2.59M

orders were automated
last month

400+

customers are automating
their orders
The big problem
Handling an infinite number of layouts
Let's address the elephant in the room: If you allow customers to order any way they want (vs. forcing them to use your ordering portal, EDI format, editable PDF, etc.), the data will never be in the same location on the customer documents. Each customer will most likely use a different template and, even for a given customer, chances are that users from different departments and entities will also use different templates.
Doing the math, you end up with a big number and thus a big challenge. What's more, your customers can change their templates at any time. Simply throwing people at the problem is not very rewarding work and also not a great use of their time for your company.
Thankfully, Esker started tackling this problem over 20 years ago and gradually came up with market-leading, AI-powered order data capture technology.
"One of the strengths of Esker's automated order management solution is to naturally solve all the complexity of receiving thousands of orders in different formats and with a myriad of different characteristics and particularities."
Esker Synergy AI
Managing the hard stuff so you don't have to
Esker Synergy AI captures the key data from customer orders, no matter their channel, format or layout. After extracting the characters directly from text-based documents or with OCR engines from image-based documents, it's able to interpret this raw data and fill in the data both at the header and line item level. Using the following three layers of technology, Esker Synergy is able to provide the best results in the market:
Deep learning recognition

to extract data from orders seen from the first time, leveraging a neural network trained on thousands of orders

Machine learning technology

to automatically and transparently learn from user corrections and gradually increase the recognition rates.

Teaching

to explicitly define the recognition criteria for specific recurring orders.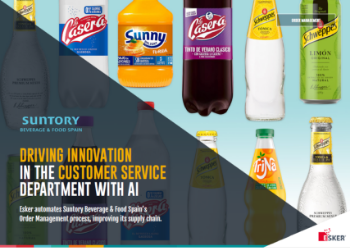 "We have stopped manually entering our orders and we've seen a huge improvement in both quality and efficiency. It's been life changing."
Our AI philosophy
Helping CSRs provide efficient, effective service
Esker Synergy wasn't designed to be simply a "black box" that extracts and hoards data. To ensure that only qualitative data is entered in the ERP system and the order management solution is able to perform its primary function (i.e., empowering CSRs to provide better service), the extracted order data is verified in the following ways:
Automatically against the ERP reference data at the header & line item level (customer, shipping address, products, etc.)
Using historical data to detect unusual quantities & alert CSRs
CSRs can easily review the original order image & extracted order data displayed side-by-side
CSRs can also easily collaborate both internally & with customers to clarify orders before creating them in the ERP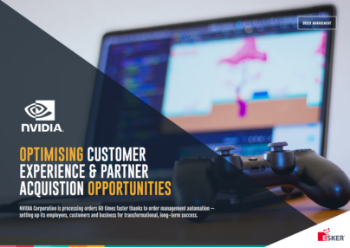 "We've been able to slash the processing time for repeat orders from 5 minutes to 5 seconds."
"Touchless" processing
Realizing automation's fullest potential
By pushing automation to its maximum, you can process orders without touching them before they are ready to be fulfilled in your ERP system. But let's be realistic: Promising 100% of your orders will be processed 100% touchless, might sound too good to be true given the variety of layouts and formats and/or because some orders have inconsistent data in them (total not adding up, obsolete part numbers, invalid unit of measures, etc.).
Fortunately, with Esker, you can go fully automatic when it makes sense and enable it for specific customers or channels, while benefiting from safeguards to prevent automatic ERP posting in case of failed data checks.
-72%

Reduced manual order processing errors

74%

of orders fully automated with no changes required

Leveraging AI in Customer Service
Want to know how else AI can help boost your Customer Service department and provide a better experience to your customers?Learn more
You're in good company. Explore some of the other companies and AP leaders that have benefited from automating their processes with Esker.