ERP CONNECTIVITY SUITE
PLUG AND PLAY. IT'S THE ESKER WAY.
With 70+ unique ERP or home-grown solution integrations to date, Esker's integrated cloud platform provides multiple services and business packages to automate complex business processes and orchestrate actions across departments.­­


"Esker's solution integration with our ERP was absolutely key. We were able to reproduce in Esker the controls we had already set up — as both systems spoke the same language, the risk of errors was zero."​
Director of Accounting │ Culligan France
Read full story >
WHY CHOOSE ESKER?
Esker's workflow functions operate independently of your ERP application, giving businesses the flexibility to connect when they want, how they want and with whatever system they want. Esker users can expect to:
Improve user experience
Esker's unified cloud platform means all users work in the same experience, whether you're using one ERP or multiple systems.
Enhance visibility
Gain instant visibility into process statuses, reducing the burden on time-strapped business departments and IT resources.
Avoid unnecessary risks
Improve processing accuracy and avoid costly formatting errors commonly associated with any manual data import process.
Increase efficiency
Manage millions of transactions in less time directly with Esker thanks to automated data imports, matching and exception handling.
Free up IT resources
System "connectors" and ERP partnerships make implementing across multi ERPs easier and allow IT to focus on critical projects.
Become future-proof
With Esker's global ERP flexibility, companies can prepare for their future without the technological restraints of their legacy systems.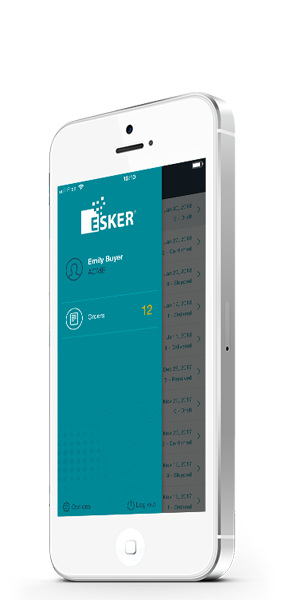 Trusted for ERP integration
Below are just a handful of companies that have trusted Esker to automate processes in the cash conversion cycle with their ERP system.

You're in good company. Explore some of the other companies and AP leaders that have benefited from automating their processes with Esker.