Why Automate With Esker?
Order management bottlenecks pose a serious threat to productivity, customer experience and your company's overall success. Fortunately, Esker's AI-driven automated order management system enables users to digitally process and track any order, in any channel or format, through one intuitive cloud-based interface.
Faster Order Fulfillment

AI technology optimizes staff productivity while ensuring the right order gets to the right customer at the right time.

Data-Driven Decision Making

Overseeing order management is easy thanks to real-time access to KPIs, performance trends, items analytics & more.

Improved Customer Experience

Be the company customers trust — one that's transparent & proactive, meets SLAs, & offers self-service tools.

Case study

​
$300k SAVINGS
Cerapedics has achieved $300k in savings after just 1 year of using Esker's Order Management solution.
"We knew Esker would help our company realize material cost savings and improved productivity, we just didn't anticipate those benefits to be so significant in the first year post-implementation."
Director of Customer Service & Logistics | Cerapedics
TOOLS TO FUEL YOUR DIGITAL TRANSFORMATION
Esker's no stranger to the automated order processing game. In fact, we've been leading the way for decades, providing our customers with innovative and intuitive tools such as:
Persona Block Text:

Esker utilizes a combination of AI and RPA technologies to optimize data recognition and eliminate common order management inefficiencies such as incorrect shipments, pulling orders from customer portals and more.

Persona Block Url:

https://www.esker.com/technology-solutions/artificial-intelligence/

Persona Block Text:

With Esker, the same business rules are applied to all orders, allowing EDI exceptions to be handled without IT hassle. And, setup of EDI connections with partners or networks is made easy with Esker EDI Services.

Persona Block Url:

https://www.esker.com/technology-solutions/edi-integration/

Persona Block Text:

Esker's Order Management solution integrates with any ERP system and has standard connectors for SAP® and Oracle® EBS. Live connection via web services allows users to check prices, availability and more.

Persona Block Url:

https://www.esker.com/technology-solutions/erp-software/

Persona Block Text:

Esker's customer portal and mobile app, Esker Anywhere™, gives both customers and sales staff the freedom to place and track orders wherever, whenever. Users also have the ability to easily collaborate with chat tools.

Persona Block Url:

https://www.esker.com/technology-solutions/mobile-business-solutions/

Persona Block Text:

Esker's Customer Inquiries Management solution acts as a digital assistant for shared email inboxes and helps customer service departments triage customer emails using automated inquiry classification and routing.

Persona Block Title:

COLLABORATION & COMMUNICATION

Persona Block Text:

Esker allows CSRs to clarify orders before fulfilling them via tracked conversations directly on the order that can include employees in sales, logistics or credit departments, as well as directly with customers.
INSTANT ACCESS TO POWERFUL ANALYTICS
You can't improve what you can't measure. Thanks to Esker's customizable dashboards, customer service and supply chain leaders are always in the loop — even while on the go — thanks to powerful analytics never more than a click away.
Compliance concerns? Esker has you covered. A full audit trail of every touch point within order management is retained so that full transparency and accountability is ensured during the process of checks and validations.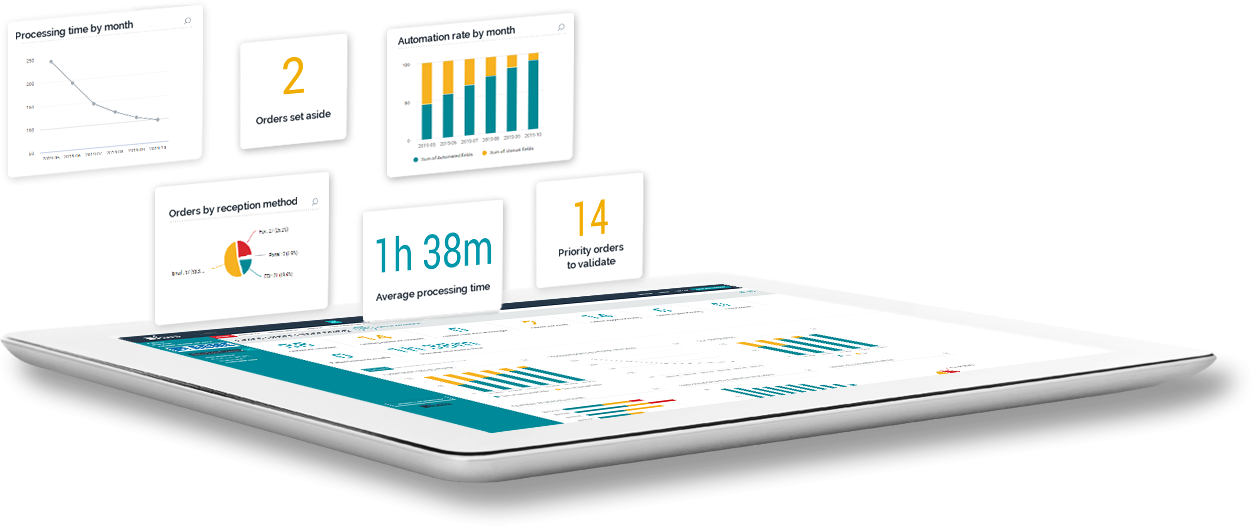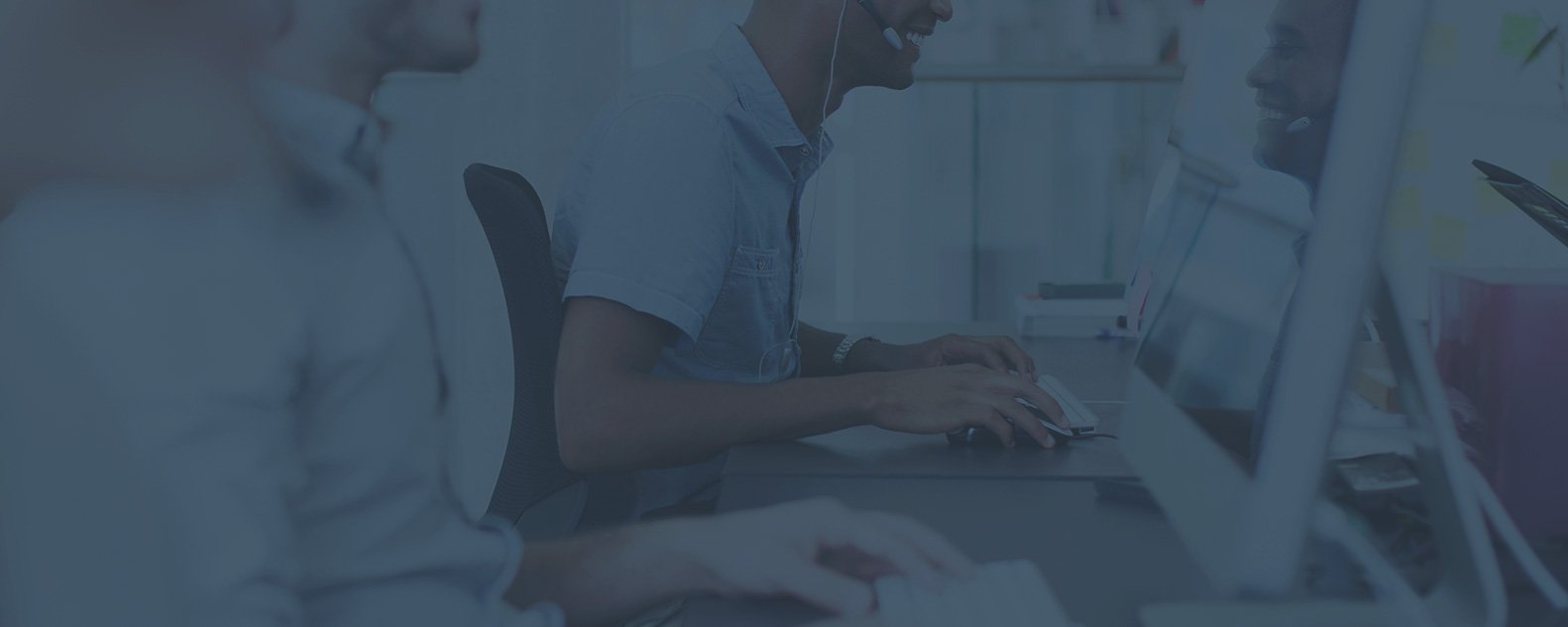 REVITALIZE YOUR TEAM & STRATEGIES
Esker's Order Management solution allows you to take the next step toward digital optimization — transitioning from a data entry focus to one of real, actual customer service. By freeing up time for upselling, relationship-building and other value-added activities, your business benefits from the:
Elimination of order backlogs from one day to the next
Capacity to quickly and easily handle claims management
Opportunity to provide meaningful work and career-pathing opportunities
Ability to attract and retain more Millennial and Gen Z workers
The Total Economic Impact™️ Of Esker's Order Management...

Forrester's new TEI study examines the potential ROI that enterprises can realize with Esker's...

Why Digital Order Management Matters

And What Forrester's TEI Study Results Mean to You

The Case for O2C Automation

Explore strategies and insights to get executives on board

Episode 9: What it Means to Optimize the O2C Process

Get expert insight from APQC's Marisa Brown
Frequently Asked Questions
How does Esker's Order Management solution increase employee productivity?
Traditional order management often involves CSRs spending their time on manual tasks (e.g., entering order data into the ERP, tracking down orders, printing and collecting documents, etc.). Not with Esker. Our AI-driven solution takes care of all those repetitive, low-value admin activities so that CSRs and other team members are free to focus on cross-selling, upselling, problem solving, customer relationship building, etc.
What advantages will I see with Esker's Order Management solution?
Following implementation, Esker users can expect to see a number of transformational benefits. From an operational standpoint, this often translates to faster order processing times, cost savings, simplified IT environment, and enhanced visibility and control over orders (just to name a few). For your customers and staff, it can mean greater collaboration and overall satisfaction. Lastly, for business, Esker's Order Processing ultimately can lead to more business opportunities, expansion into new markets, and strengthened global security and compliance.
Does Esker order management software integrate with all ERPs?
Yes! To date, Esker has over 70 unique ERP or home-grown solutions. Our ERP connectivity suite can automate a variety of complex business processes across different departments.
Does Esker replace my ERP system?
No! Esker's Order Management solution is not designed to replace ERPs; rather, the solution works alongside whatever system or systems currently in place to fill in the manual gaps most conventional ERPs can't handle. This helps orders get processed faster and more accurately, while also helping your company maximize its ERP investment.