Searching for a Global E-Invoicing Support System? Challenge Accepted.

The "E" stands for easy
E-invoicing offers significant benefits to any business. But there are plenty of challenges standing in the way of you and success — especially when it's on a global scale. With decades of experience under our belt and robust global infrastructure in place, Esker provides your company precisely what's needed to make your move to e-invoicing a triumphant one.
Lower costs, faster payments
Interoperability with any system
Flexibility with customers & suppliers
Global compliance in over 60 countries
Stay 100% compliant with all e-invoicing requirements
With many governments and large corporations requiring e-invoicing, companies must adapt if they want to get paid. Esker helps you achieve global compliance in whatever technology you choose:
E-SIGNATURES
Through its Sovos partnership, Esker applies the appropriate e-signatures, time stamps and verifications in over 60 countries.
BCAT
From receipt and posting to dispatch and e-archiving, Esker's audit trail and reporting capabilities keep track of all customer orders.
EDI
Esker provides data formatting in the appropriate format (XML, EDIFACT, ANSI, etc.), secured exchange via any communication transport (AS2, VPN, SFTP, etc.), and interoperability with any platform.
ARCHIVING
Fully compliant with the EU Directive and the Sarbanes-Oxley Act, Esker's e-archiving solution protects all invoices via a separate, secured infrastructure and web portal.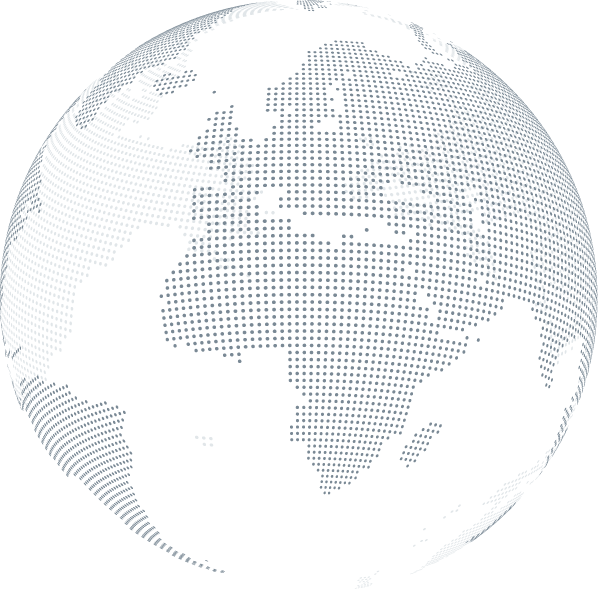 Streamline Your Transition to E-Invoicing
The success of a company's e-invoicing initiative ultimately boils down to getting enough customers and suppliers to adopt it. From promotional campaigns to incentives and fees, Esker's highly trained professionals understand what it takes to develop nuanced strategies to accomplish this and can be relied upon for advice on overcoming any potential obstacles.

Case study

​
83% Adoption
Oneta has been able to get 83% of its customers signed up for e-invoicing.
"We sent out flyers promoting e-invoicing attached to statements the first four months post-implementation and had drivers give flyers to customers when orders were delivered. Another dedicated staff member called customers for a week to collect email addresses. The whole process took about six months, but the results speak for themselves."
Office Manager | Oneta
12 Tips to Boost E-Invoicing Adoption
Finding Success with the Right Strategy

Unique e-invoicing benefits for AP leaders
The supplier side of e-invoicing can be just as crucial as the customer side. When it comes to choosing an e-invoicing solution that can support a secure, collaborative and highly effective AP e-invoicing environment, Esker has the bonafides to get the job done the right way, right away.

Expert support for shared services center initiatives

Customizable KPIs & on-the-go review & approval functionality

Multi-lingual capabilities & template-free technology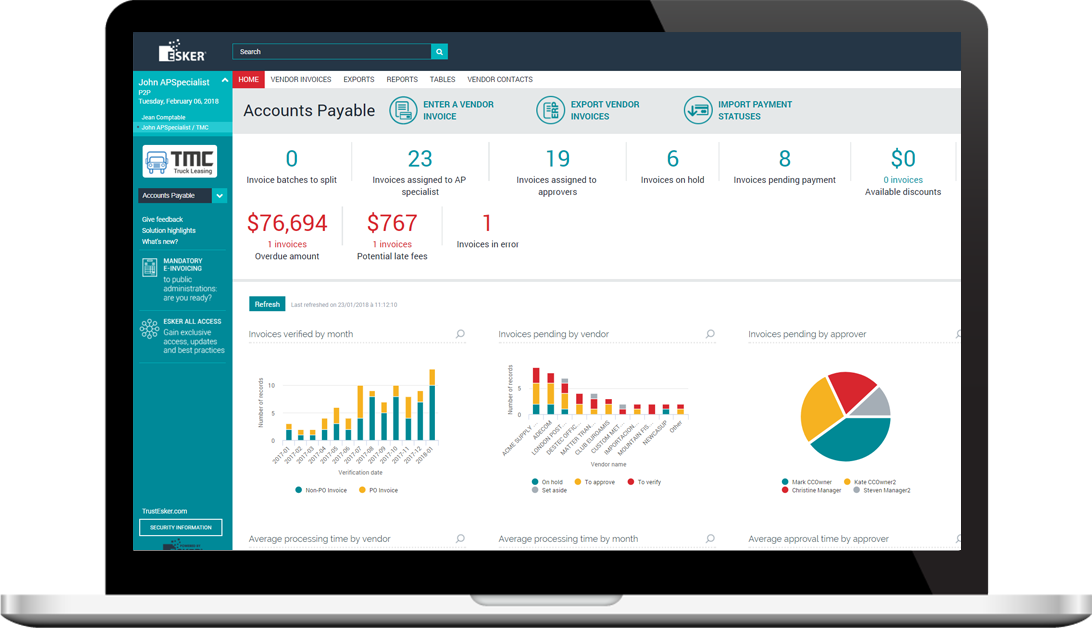 Support for European e-invoicing mandates
The EU Directive on e-invoicing and public procurement (2014/55/EU) gives countries the opportunity to implement local legislation requiring vendors to send e-invoices to public administrations (PA) with the goal of making e-invoicing the predominant invoicing method in Europe by 2020. Other countries, such as Italy and France, have gone even further by mandating B2B and/or B2C e-invoicing for local businesses.
Esker helps companies deliver e-invoices in compliance with all the unique specifications of European countries. This includes processing any format (e.g., PDF, UBL, Facturae in Spain, Fattura-PA in Italy, etc.), communicating with PA platforms (including PEPPOL) to send e-invoices and provide status updates, and providing e-invoice archiving that's compliant with the EU Directive and regulatory frameworks.
Learn more about mandatory e-invoicing in France, Italy , Spain, Portugal and Germany.
Ask us anything
Is moving to e-invoicing on your company's wishlist? 

You're in good company. Explore some of the other companies and AP leaders that have benefited from automating their processes with Esker.