Title
How Strategic AI-Driven Customer Service Affects Cashflow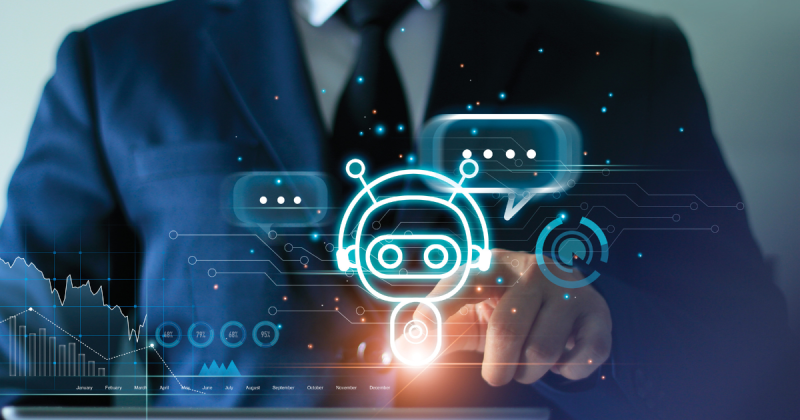 Historically, customer service has been a very transactional cost center with customer service representatives (CSRs) dedicated to quote creation, order entry, return/credit management and answering phones. An emphasis on CX spurred and uptick in companies investing in call centers and phone systems to address customer inquiries efficiently and better track conversations, call times and phone trees. Unfortunately, this leaves a lot of busy work for CSRs having to filter through phone systems, customer relationship management (CRM) platforms, ERP software and other systems to manage all transactional activities, ultimately leading to a host of process inefficiencies. And when workloads get high, temporary employees are brought in or new full-time employees (FTEs) are added to the roster.
This directly affects quality, operation expenses and the bottom line, often leading to high headcount budget, human error and unhappy Customer Service teams.
Impacts an AI-driven Customer Service team has on Cashflow
Here are few impacts an AI-driven Customer Service team can have on cashflow:
Reducing operational costs. Optimizing customer care processes and reducing manual touch points minimizes the friction between vendors and customers and ensures that transactions are handled quickly and accurately. This allows Customer Service teams to operate leaner and bring in additional responsibilities.

Esker customer example: NVIDIA tripled revenue without adding headcount.
 

Enhancing customer and employee experience. Faster response times and processing of orders, quotes and claims lead to happier, more loyal customers. By automating these high-touch processes, customer service can be more proactive with than reactive. Adding the right customer service technology helps employees enjoy their roles more and focus on the activities that create more value.

Esker customer example: Medrad increased employee satisfaction by +13 pts (from 68% to 81%) and reduced employee turnover by 8 pts (from 10% to 2%).
 

Reducing preventable deductions and resolution times. More accurate order entry leads to more accurate fulfillment, helping to limit costs associated with human error and, in turn, positively affecting bottom line. With less errors — and less claims and deductions as a result — it's easier to ensure the best possible Days Deduction Outstanding (DDO) and Days Sales Outstanding (DSO) which allows companies to minimize bad debt with AR and credits.

Esker customer example: Alere found a $1M reduction in order entry credits after only one year.
 

Increased revenue. By freeing up CSRs from high-touch activities, they can focus on upsell/cross-sell activities that lead to increased revenue and EBIDTA.

Esker customer quote: "Instead of focusing on data entry, our staff is able to work on tasks like proactive outbound calling to ensure a positive customer experience and increase revenue." – Director of Customer Service, Amerock
Overall, optimizing customer service operations can help businesses improve their cashflow, reduce operational costs, increase customer satisfaction and loyalty, and minimize risks such as bad debt. This can all contribute to an increase in working capital and the ability for businesses to reinvest in growth and expansion opportunities.