Digital Source-to-Pay solutions keep industrial equipment production running smoothly

REMAINING COMPETITIVE IN THE 4TH INDUSTRIAL REVOLUTION
In the midst of the 4th Industrial Revolution (4IR), humanity is facing huge economic, social and environmental changes. Consumers also have evolving expectations regarding the quality, cost and sustainability of products. Accordingly, the companies manufacturing these goods require flexibility and agility throughout the supply chain.
Competing in this setting requires supply chain resilience and line retention through seamless, agile, collaborative and reliable processes. As machinery and production processes are being revolutionized, optimizing the S2P cycle should get equal attention. Streamlining supply chains enables industrial equipment manufacturers to focus resources on the strategic areas of their business.
BOLSTERING YOUR PROCESSES
As the machinery and production processes become increasingly connected and automated, so should the procurement process for supplies and materials. Esker's AI-based cloud platform will:
Persona Block Title:

IMPROVE THE CUSTOMER SERVICE EXPERIENCE

Persona Block Text:

by streamlining the order processing to vendors to help meet customer fulfillment requirements

Persona Block Title:

Minimize payment disputes and errors

Persona Block Text:

by cutting down on manual input and implementing automated workflows and streamlining internal exchanges

Persona Block Text:

and the ability to negotiate discounts with suppliers

Persona Block Title:

Offer a great user experience

Persona Block Text:

due to a single, platform-wide interface


"We now have the ability to support our company growth with more efficient processes and help improve the way we do business with both our customers and suppliers."​
Paul Hartwig | Production Director | Firstan
Read full story >
STRENGTHENING SUPPLIER RELATIONSHIPS
Since industrial equipment manufacturers inhabit an intermediary role in the production chain of goods, reliably having everything they need available is essential. Also, equipment is expensive, so manufacturers need to be cost-effective elsewhere. Esker's 22P solution supports this need by helping companies:
Consistently deliver accurate, on-time supplier payments

Avoid blocked orders thanks to rapid dispute resolutions and real-time communication tools

Provide real-time visibility into invoice approvals and payment status

Offer suppliers the choice of how to transmit documents

Simplify invoice creation with flip PO capabilities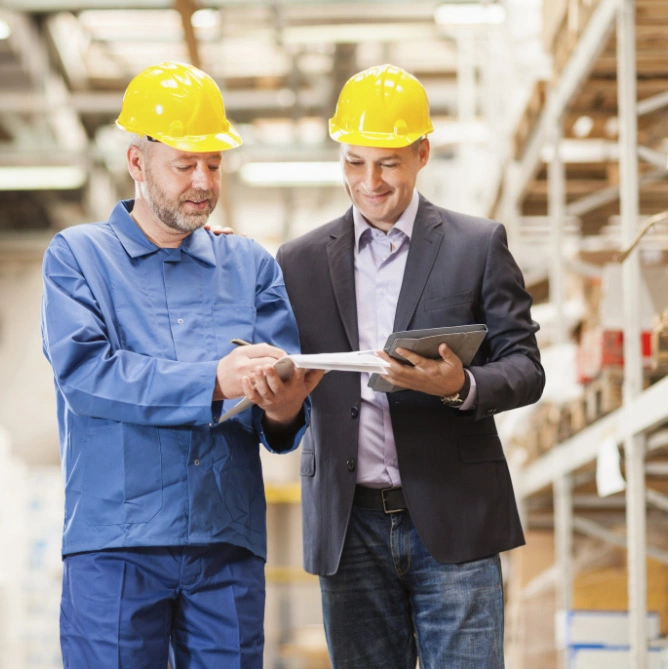 REDUCING THE ENVIRONMENTAL FOOTPRINT
Both consumer demand and noticeable climate change are pushing businesses away from focusing entirely on reducing costs to building sustainable supply chains and minimizing their carbon footprint. 
Automating the S2P cycle enables a business to: 
 
Reduce paper

and office equipment use

Develop a sustainable

business model by choosing ethical and environmental partnerships

Optimize energy

use with a cloud-based platform

Reduce carbon footprint

with Esker's commitment to environmental standards (EcoVadis Gold Medal, ISO14001 certification) "Before Esker, we had no controls in place when routing AP invoices for approval. Now, all expenses are routed electronically with full transparency and accountability."​
Andrew Phillips │ Accounting Manager │ Parts Town
Read full story >
EMPOWERING YOUR TEAM WITH DATA
Esker facilitates collaboration and improves visibility within the manufacturing and distribution functions of industrial equipment companies by providing valuable process information, including:
Real-time tracking and reporting for financial staff

Increased visibility and traceability at all levels through electronic workflow

Standardized AP invoice processing across the enterprise

Eliminate manual data entry with OCR technology

Customized dashboards for individualized workflows
You're in good company. Explore some of the other companies and AP leaders that have benefited from automating their processes with Esker.