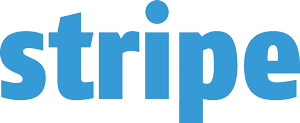 ​
Company Name: Stripe
Company Founded Date: 2009
Country Supported: 40+
Company Website: https://stripe.com/
Company Overview
Stripe is a US-based financial services and SaaS company, headquartered in both San Francisco, USA and Dublin, Ireland. Stripe provides coverage and optimization for the entire corporate financial infrastructure by offering API-integrated payment processing for web and mobile applications. Stripe offers companies of all sizes a unique platform to accept payments, make transfers and manage online payments simply & securely.
Offer secure online payment capabilities globally
The integration with Stripe Connect enables globally accessible payment functionalities for the entire Order-to-Cash Solution suite. Esker's secure online payment solutions enable our customers to get paid faster while offering full visibility over the process. The collaboration with Stripe makes it easy for Esker's customers to make payments either by card in over 40 countries and in more than 135 currencies, or by direct debit (Americas, Europe, Australia).


"By integrating with Stripe, Esker can move much faster, provide a better customer experience and continue to offer its services world-wide. This is exactly what Stripe is about: giving time back to its customers so they can focus on what they do best."
Guillaume Princen | General Manager for Continental Europe
You're in good company. Explore some of the other companies and AP leaders that have benefited from automating their processes with Esker.