RECEIVE ALL INCOMING DOCUMENTS IN THE RIGHT FORMAT
Digital Documents is Esker's BPO service that manages all incoming files, whether they're orders or invoices. By combining human power with the AI-driven capabilities of Esker on Demand, our team of experienced professionals ensures that low-value, repetitive tasks are replaced with integrated, end-to-end data flows, giving you the flexibility to focus on your core business.
Reduce costs
Decrease error rates
Save time
Boost satisfaction


"Over the course of our long partnership we have been able to build an extremely reliable EDI operation as well as an extensive customer network. With the combination of Esker EDI Services and Digital Documents, we are able to digitise all incoming orders."
Peter Freund | Head of eBusiness and Internal Sales Vaillant
HOW IT WORKS
THE DIGITAL DOCUMENTS TEAM TAKES CARE OF ALL INCOMING ORDERS AND/OR INVOICES
The Esker EDI Services team manages the complete processing of all incoming orders & invoices, including data extraction & validation
Esker's AI-driven technology combined with manual exception & anomaly handling ensures that each document is processed accurately
Validated orders and invoices are processed in the appropriate format and are then treated like EDI messages
Documents containing errors or unreadable data are delegated to a separate workflow
Behind-the-scenes processing is invisible to the sender. On their end, you remain the recipient of the message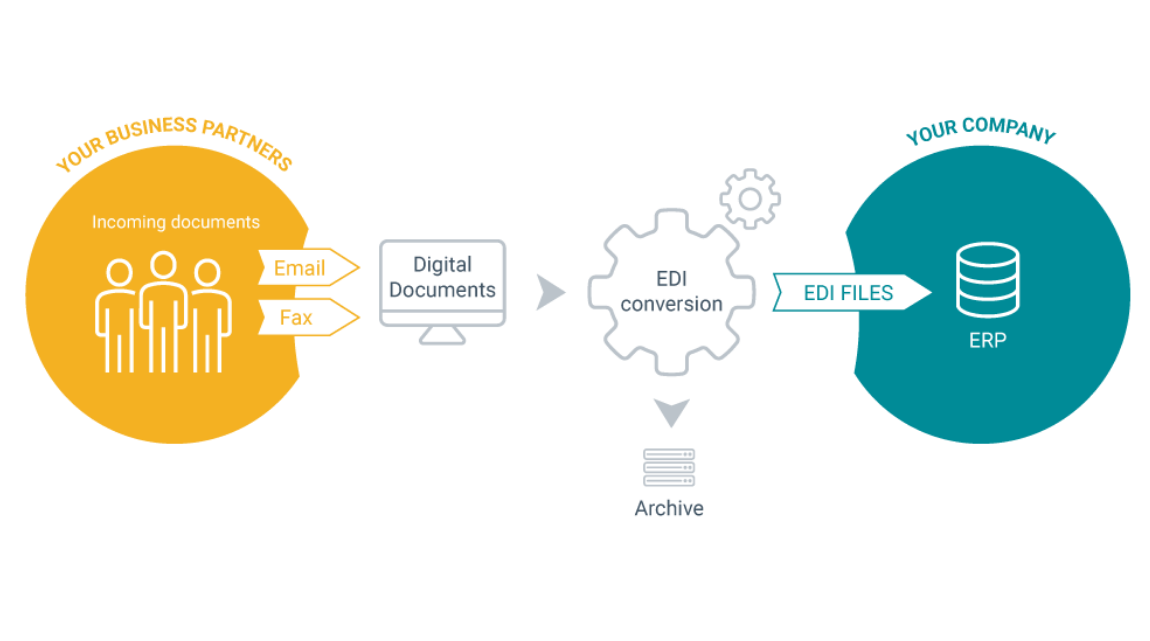 DEDICATED PROFESSIONALS & AI-POWERED TECHNOLOGY
The Digital Documents team is located in Germany and is highly experienced in processing orders and invoices originating from different channels and formats. We are here to ensure that your needs are understood and met so that you can focus on growing your business.
Using the AI-powered Esker on Demand platform, our team of dedicated professionals adds the human touch to business process automation to ensure workflows that move as optimally and fast as possible.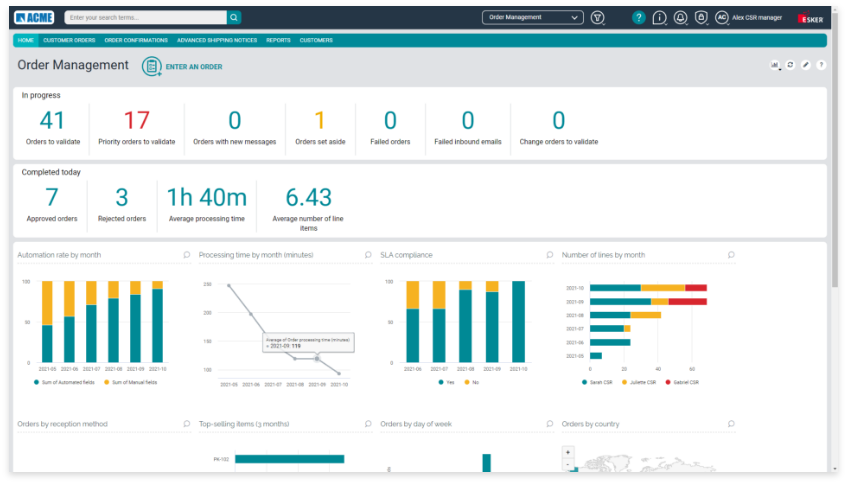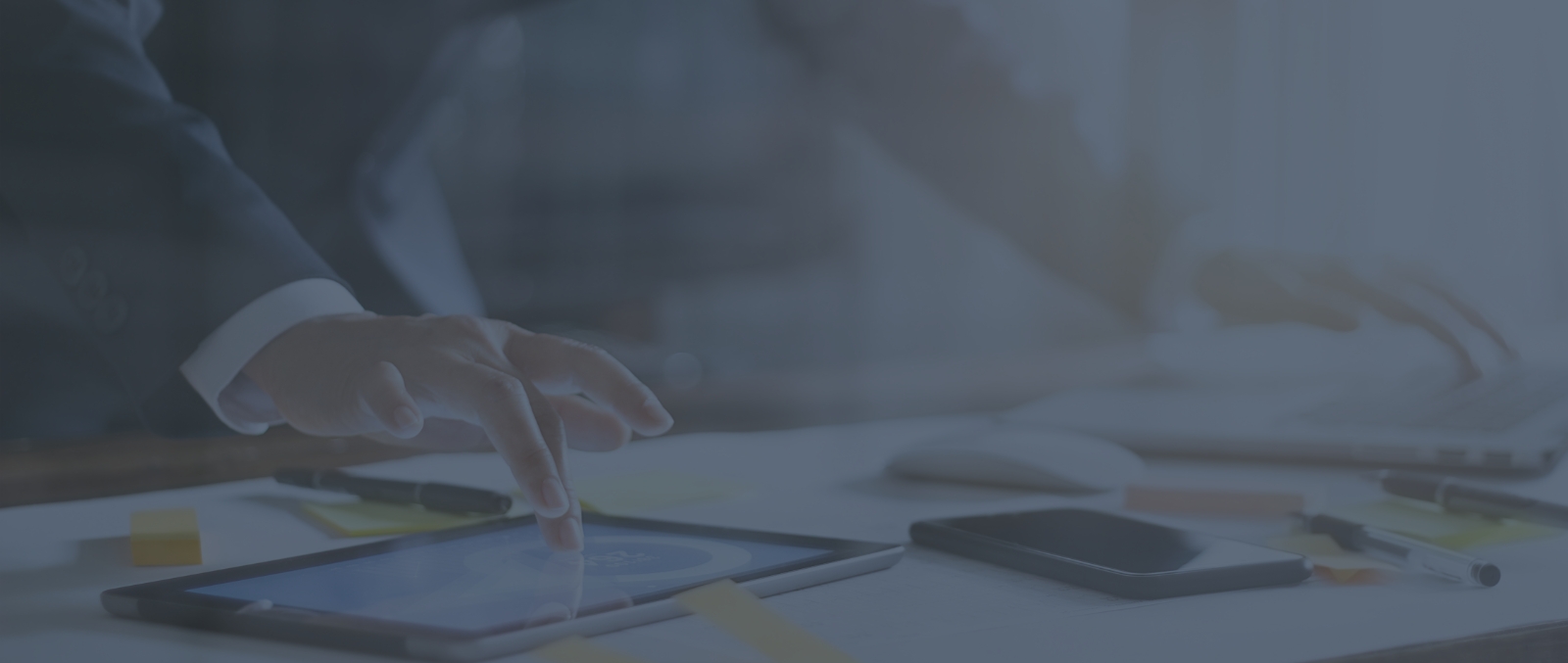 WHY DIGITAL DOCUMENTS?
For over 35 years, our customers have relied on Digital Documents to accelerate the processing of incoming orders and invoices. The associated time and cost savings as well as the highest-possible accuracy enables companies to create value for every stakeholder — employees, customers, suppliers and the planet.
70%

reduction in processing costs

95.5%

accuracy rate

50%

acceleration of processing speed
You're in good company. Explore some of the other companies and AP leaders that have benefited from automating their processes with Esker.